The Pros and Cons of Bitcoin Gambling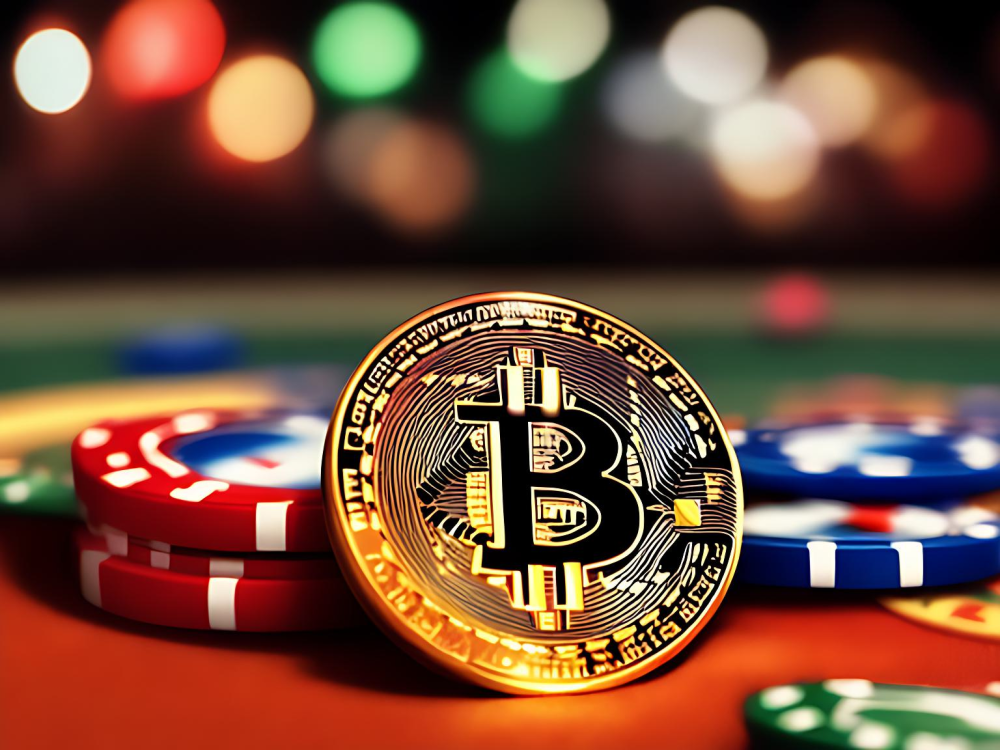 Bitcoin is now the world's most widely-traded digital currency, and up to 22% of the world's adult population is estimated to have some shares in Bitcoin. While analysts don't believe it's capable of wiping out fiat currencies or traditional cash payments entirely yet, its easy, speedy, anonymous, and somewhat shady decentralized nature certainly makes it an appealing and preferable option for investors, online retailers, and gamblers.
But, as is the case with all payment options and methods of gambling, there are both advantages and disadvantages to using Bitcoin to play casino games. This article shines a light on what these pros and cons are, along with what the future is likely to look like for this exciting yet extremely volatile digital asset.
A Brief History of Bitcoin & Crypto Casinos
Bitcoin was first created in 2008, but it only exploded into the mainstream about 10 years ago. Birthed from the genius brain/brains of Satoshi Nakamoto (a pseudonym for the individual or crew that invented both Bitcoin and the blockchain database), Bitcoin was originally designed as a fast and alternative way to make payments online while boycotting the puppet string regulations of central banking systems.
The digital system itself operates on a peer-to-peer network and uses what's known as "cryptography" to secure transactions and encrypt data to the point where payments cannot be duplicated and must be verified on their authenticity before transfers can take place.
As payments do not need to go through a third party or intermediary and rely on their own secure algorithms, Bitcoin became the perfect way for players to make both deposits and withdrawals discreetly and anonymously at casinos in regions where gambling is heavily restricted.
Bitcoin Gambling Stats and Facts
According to a report by Crypto Gambling News, the global online gambling market is expected to be worth more than $390 billion by 2027, with Bitcoin gambling accounting for a significant portion of this growth. The report also revealed that the majority of Bitcoin gambling is taking place in Europe, with the UK, Germany, and France being the largest markets.
Currently, Bitcoin accounts for more than 80% of all cryptocurrency betting. Ethereum, which is estimated to be used by approximately 10% of gamblers, comes in at a close second. In 2022, Litecoin accounted for about 6% of all altcoin bets, with the remaining 4% coming from novelty crypto coins like Doge, Ripple, and Cardano.
The US alone owns about 13.7% of the world's cryptocurrency, which equates to a whopping 46 million people.
Advantages of Gambling With Bitcoin
There is a myriad of advantages to gambling with Bitcoin, one of the most significant being the high levels of security provided by the blockchain. Below are some other key reasons why Bitcoin has become the go-to wagering method for millions of people worldwide:
Anonymity - A big pro for using Bitcoin to gamble has definitely got to be the privacy and anonymity that comes with it. Since Bitcoin transactions only require the ID of your digital wallet to complete a transfer instead of all your personal info like date of birth, home address, telephone number, etc., players can place their bets knowing that their identity is fully concealed and isn't visible to others.
Faster Transactions - Unlike conventional banking methods, Bitcoin transactions are processed much faster (mostly within a few hours from the time the request has been sent), allowing users to withdraw funds from their gambling accounts quickly. Deposits are instantaneous and, of course, free!
Decentralized - Bitcoin is a decentralized currency, meaning that it is not controlled or regulated by any governing institution or central authority. As a result, users have greater freedom, flexibility, trust, and a greater sense of control over their finances.
Lower Fees - Bitcoin transactions come with lower fees, particularly when they are crypto-to-crypto transactions. Compared to credit cards, where merchant fees can range from anywhere between 0.5% to 5% in addition to a flat fee between $0.20 and $0.30, bitcoin players definitely have the upper hand.
Disadvantages of Gambling With Bitcoin
While Bitcoin and cryptocurrencies aren't subject to the same banking fees and slow transaction times as traditional payment systems, crypto gamblers aren't entirely immune to risk. Here are some of the downsides to using Bitcoin at casinos:
Volatility - Bitcoin is a highly volatile currency, with its value fluctuating significantly over short periods of time. This can make it difficult to predict the value of winnings, and users may end up losing money due to sudden drops in Bitcoin's value.
Security Risks - Bitcoin transactions are irreversible, which means that users need to be extra cautious when transferring funds to and from their gambling accounts. If a user's Bitcoin wallet is compromised, they could lose their entire balance and won't have any legal safety net to fall back on.
Limited Availability - While Bitcoin and cryptocurrencies are becoming more popular, they're still not as widely available as traditional online gambling options, and not every online casino accepts them yet. This means that players may be limited to the selection of games they can play and bonus offers they can redeem.
Lack of Regulation - Due to its decentralized nature, Bitcoin gambling is not subject to the same regulations as traditional online gambling and the regulation of fiat currencies. This can make it difficult for players to know whether a Bitcoin casino is legitimate and whether it can be trusted.
What Does the Future Hold for Bitcoin Gambling?
With the rise of crypto casinos and more people adopting Bitcoin as their preferred payment method, the casino industry has a bright and promising future. However, governments will continue to grapple with the blockchain over regulation, which, if it does become centralized, will have a big impact on users and remove the cherished freedom, anonymity, and flexibility Bitcoin and other crypto coins are celebrated for.
Safety is another aspect that may raise concerns in the future. While crypto transactions are indeed highly secure and encrypted to prevent criminal attacks, the risk of losing money through fraud is prevalent. In the first quarter of 2023 alone, $329 million in crypto was lost to fraud. As there is no legal framework that covers the clauses that most fiat currencies are insured for, not a single cent of the money could be recouped.
On the bright side, blockchain technology is a possible option to increase trustworthiness and safety at Bitcoin casinos. Software providers are already using blockchain technology to develop provably fair games by using a ledger that monitors and tracks fairness, security, and accuracy of the results.
Crypto-only casinos have already taken off in many countries, but as the blockchain advances, players may start to see a lot of beneficial changes at these sites, like better game odds, higher payback percentages, larger bonuses, and a wider selection of games to enjoy. This is because crypto-powered casinos have fewer overheads compared to traditional sites, which will enable them to pass the profits onto players and improve the user experience overall.
Conclusion
Bitcoin and cryptocurrencies may have reformed the payments industry as we know it, but like anything in life, there are both advantages and disadvantages to gambling with Bitcoin. Users should carefully weigh up the factors and ensure they're fully aware of the risks before wagering with Bitcoin at online casinos.